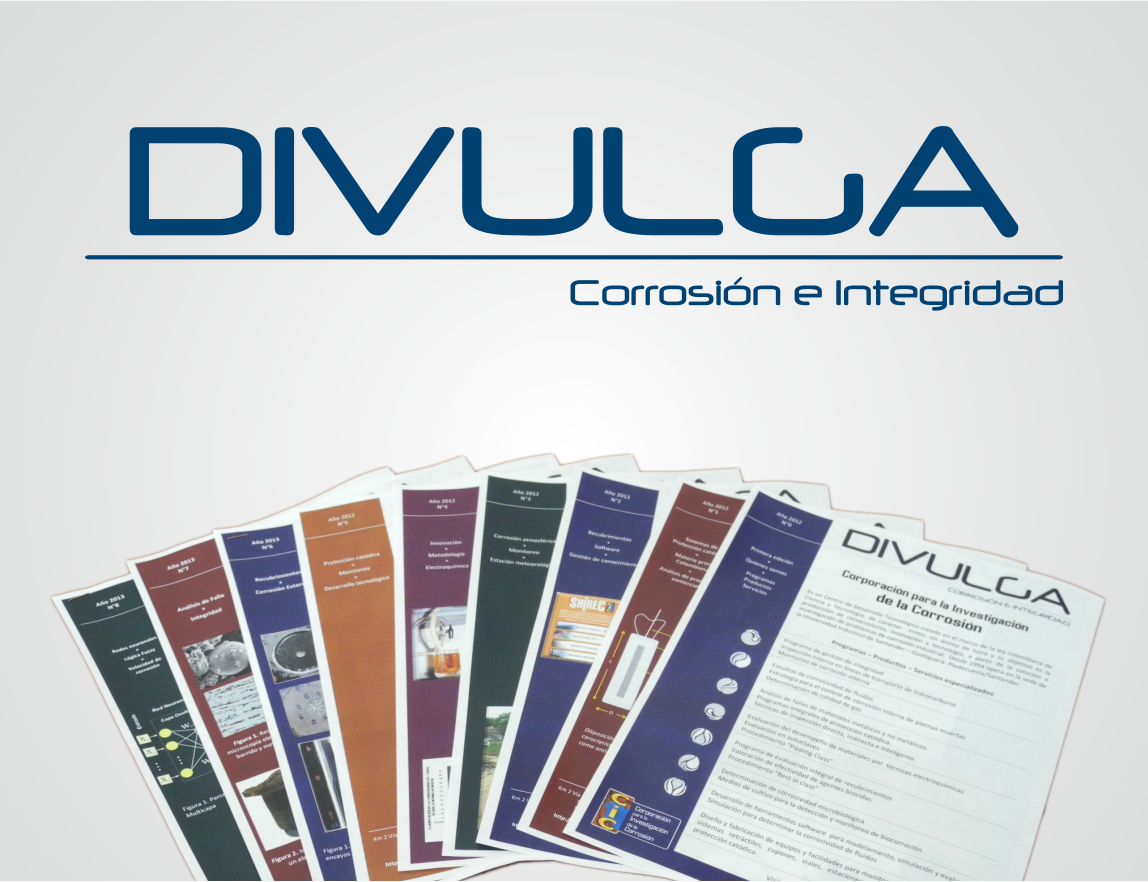 As a technological research center releasing information about knowledge as well as the services and products offered takes great importance, this is how DIVULGA is born.
This is a bulletin composed by articles generated inside CIC addresing subjects related with corrosion in the productive field and integrity management for pipelines and other important assests.
DIVULGA was created for professional, students, technicians, researchers and a general audience interested in subjects about science and technology.

Divulga-Bulletin
Evolution: ILI Tool of Integrity and Operational Trends
MFL technique implementation in an ITION-E PIG and its field validation